SPECIFICATIONS
Size: fractional ounce to imperial gallon
Shape: round, square, oval, rectangle
Speed: 50-300 bpm
Material: HDPE, LDPE, PET
Electrical: 120/240/480 VAC, 1- or 3-Phase, 60 Hz, 30 Amps
Pneumatic: 80 PSIG, 22 SCFM, 3/8" air line
Additional specifications available.
HIGHLIGHTS
Spring-loaded belt pulleys accommodate bottle variations
Unique rotary disc style
Flow-track elevator
AB PLC Logic Control
Easy to integrate into existing lines
Rapid, repeatable changeovers
Scaled adjustments
Lube-free bearings
High efficiency air nozzles
Easy bottle loading and hopper access
High overall equipment efficiency (OEE)
Low Total Cost of Ownership (TCO)
PMMI-Certified Training available*
* Optional
UPGRADES
Motorized adjustments
Toolless change parts
Upgrades subject to machine specifications.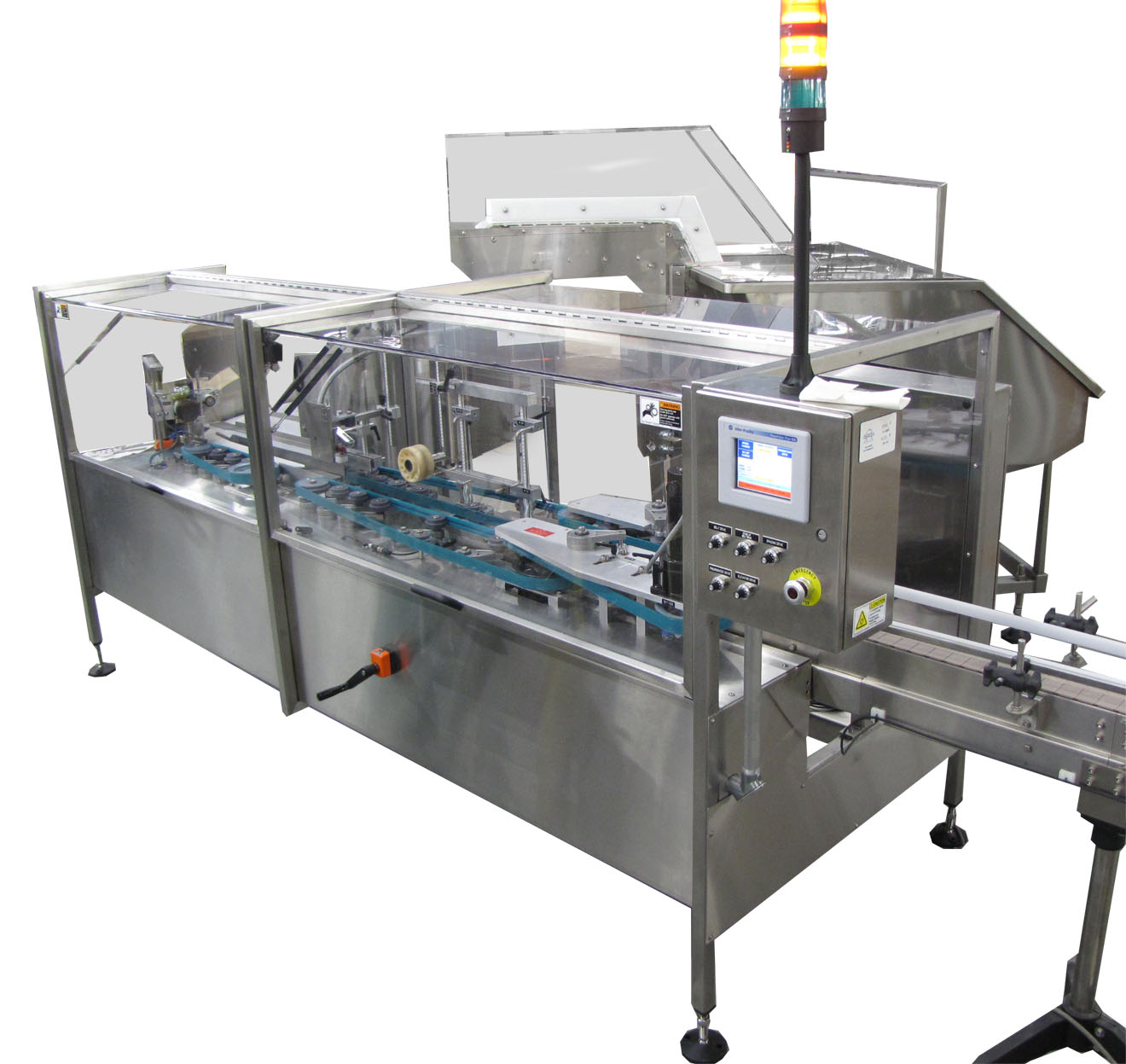 The OmegaSort plastic bottle unscrambler is a fully automatic system with an adjustable low profile for the handling of asymmetrical and symmetrical plastic containers. This machine is ideal for pharmaceutical, personal care, food, liquor, and specialty chemical product packaging.
Hopper - Bulk supply hoppers are available in various frame sizes and are used to convey empty containers to the rotary disc sorter.
Sorter - The rotary sorter aligns containers single file for presentation to the belt orientation system.
Belts - Adjustable belt system positively unscrambles and uprights containers.
Omega is ready to help. Ask us about:
Packaging Solutions
Secondary orienting
Reject systems
Conveying systems
Service Solutions
International service and maintenance
Financial Solutions
Certified pre-owned equipment
Leasing options